Wonderful Memories in Ohio.

Four years ago, my boss asked me that "Can you stay Ohio for Japanese staff
at our company?"
I accepted it without hesitation because I have worked long times at same place.
I thought that if I quit my job, younger people will begin to learn my job.
It was good for them because I was old already.
But my wife had job at a kindergarten and our children were attending a high school
and a college. Their moving were difficult. Therefore I had to move to Ohio alone.

Ohio was my first overseas experience.
When I arrived here, I felt uneasy everywhere. Even shopping or driving my car
was very uncomfortable.
But step by step my anxieties were gone, because earlier staff members and good
American people taught me many things.
I have hobbies for hike and computer communication.
I enjoyed hike at forest parks on every weekend.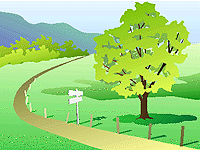 The Join with Best Friends.
I wanted to buy PC. I visited a near shop in our town.
There was an employee. He patiently helped my shopping because my English was
very poor. Anyway I was able to buy the PC made in the U.S.
I struggled to use the PC because I needed to replace the soft (Windows 95)
to Japanese version.
It was not easy because I couldn't ask it to others.
My trying was a new experience for many people.
After through trial and errors, I was able to install the Japanese version.
It was pleasure that I was able to enjoy internet communication to Japan.
The internet was a great method for exchange mail and to get news from Japan.
I often visit the computer shop. The employee who sold the PC was a student of
college studying computer technology and Japanese.
And he was working for part-time at the shop.
So we wanted to join together. We began to exchange email.
Because I couldn't understand his speaking well.
And I also didn't speak English well.
Thanks for email, we communicated without mistakes.
He and his wife and I often had dinners together at my apartment.
those were so happy time in spit of different of ages.
My English ability raised quickly.
But I now think it that it was might God's plan because I was living alone,
leaving my wife and children in Japan.
Many American people might see me abnormally.
Now I can say with thanks that they practiced love of Jesus.
Some days later I joined with their dad, mom and brothers too.
We had dinners together every Sunday.
I also cooked often Japanese foods which were their favorite.
They became my best friends because they always welcome me as one of their
family. Thanks to them, I had never felt alone even though I lived apart
from my family.
I was able to visit many unknown places with them, for example field for model planes,
fishing ponds, antique shops and church' meetings.

Happy Times.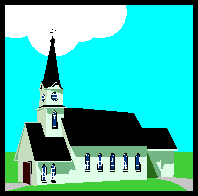 I was not Christian in Japan but I began to attend their church
though they never pushed me it.
The services were good for me to learn English.
I couldn't understand the meaning of sermons of a pastor but I wanted that
some day, I will certainly understand them. I was praying it.
The church had often fellowship parties and picnics. They were happy time
because I brought some strange Japanese foods.
I don't like smoke and alcohol therefore I was able to enjoy the parties with them.
Their hymns were my favorite because I hate noisy music like jazz and rock.
I was surprised because many people were able to sing hymns very well.
Sometimes music teams came to our church. Their songs were excellent.
I had been off day every Saturday and Sunday. I enjoyed hike on Saturday.
And on Sunday I attended church in the morning with friends family.
After the service I enjoyed dinners with them. They were so happy days.
I had many church friends too. They held my big birthday parties.
When my wife and children visited Ohio, they held special parties too.
They were exciting parties. I enjoyed them with many people and presents.
When I had 50th birthday called over the hill, About 30people gathered.
I was given many presents, so I thought it might need a track for carry them.

Funny Folks.
My job was helping maintenance of machines because there were many machines
which were made in Japan.
I don't like deskwork and longtime meeting, but I like to fix machines.
Because deskwork and meeting often made dozing on me.
I joined many employees who were working at lines. They were funny.
They taught me a lot of crude slang. Thanks them I was able to argue
with them in English. And I can understand video movies produced in America.
Sometimes I enjoyed fishing with them. My skill of fishing was low but
I'll never forget the enjoyable days forever.

Put God in the Center

My happy life in Ohio ended suddenly due to an incident.
It was sorrowful but I believe that it was a great plan of God.
There is a tiny ornament given from a church's friend written that
"Put God in the center and everything will come together."
The Ohio life gave me a wonderful present.
It was that to believe God and love of Jesus.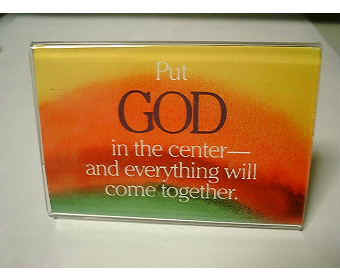 BACK TO TOP